Sixton Peak® by Maspica safety shoes are increasingly "move green safety".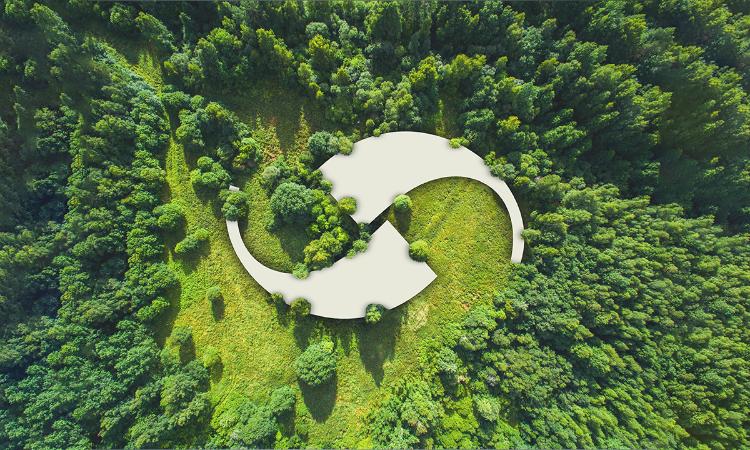 With the Tempra Boa®, Tempra High and Forza models from the Resolute Green collection, the company from Padua presents the new PPE production capable of protecting people and the environment at the same time.

Active for over forty years in the safety footwear sector, Maspica has established itself over time as one of the leading companies in Europe thanks to the growing success in Italian and foreign markets of its Sixton Peak® branded shoes. Full of tailor-made solutions designed for workers engaged in the most diverse tasks and in the most varied environmental and climatic conditions,its catalogue is a large and transparent showcase from which emerge not only the extraordinary qualities and performance of the various models, all designed and made to guarantee comfort, reliability and safety over time, but also the values of a company that has always cultivated a corporate culture aimed at the utmost respect for man and nature.
Maspica is continuous improvement

The history of Maspica has been marked over time by choices all aimed at improving the organizational set-up, at making entrepreneurial action not only more efficient and effective from a production point of view but also more attentive to the well-being of employees and the repercussions of this activity in the outside environment. Tangible evidence of this attitude are the EN ISO 9001:2015 certifications for production cycle quality, ISO 45001 for occupational safety, SA 8000 for ethics and EN ISO 14001:2015 for environmental protection. And it is precisely this last aspect that we will explore in the next few lines.

Maspica and Sixton Peak®: a renewed commitment to think green

Sustainability is a word that is very fashionable in recent times, but for Maspica it is certainly nothing new. Its passion for a job well done has always taken shape in the careful management of materials and consumption, in minimizing waste and in the increasingly extensive use of eco-sustainable components and processes. A green thought that has been living and growing for decades, today also supported by innovative technologies such as the Carbon Footprint software, adopted by Maspica to monitor and improve all consumption, from gas to water and from waste to energy in the broadest sense. An attitude that joins the past with the present, aimed at confirming eco-friendly sustainability as a cornerstone of the corporate culture but updating it and taking every opportunity to spread it as it did last November by exhibiting at Expoprotection 2022 in Paris with a stand under the banner of green, an international event for risk management in the workplace.

The thought put into practice

It is not just a philosophy that animates Maspica, it is much more. It is the constant search for the best ways to combine the quality of Sixton Peak® safety footwear with lessening the environmental impact of its activities. A commitment carried out daily with the aim of being able to offer its customers products with exceptional performance but made with all the attention that nature deserves. Taking care of the environment means being aware of the fact that our planet's resources are not infinite and we cannot exploit them fully without leaving anything for future generations. Consequently, it is essential to act conscientiously, invest in eco-friendly processes and methods and choose raw materials that are as ecological as possible. Maspica does so by using leathers, microfibres, fabrics, laces, components, adhesives, finishing products and packaging materials which are all cutting-edge solutions in defence of the environment. Furthermore, Maspica applies all the provisions of the law on the matter, trains personnel by promoting environmentally responsible behaviour, selects suppliers based on the lowest environmental impact of their activities…


Maspica's sustainable thought and practice are confirmed in its products. In fact, there are an increasing number of Sixton Peak® safety shoes featuring the Green Solution tag. Excellent examples in this regard are the Tempra Boa®, Tempra High and Forza models from the Resolute Green collection, three excellent PPE with all-round winning features, all with advanced technologies to ensure comfort and protection at the highest levels, over 40% made with certified recycled GRS, Global Reycles Standard, the most important international control body for the sustainable production of clothing and footwear with recycled materials.
The QRS02 removable, anatomical and ergonomic insole should also be highlighted: an insole that can comfortably accommodate the foot while keeping the anatomy intact, it is made up of 70% recycled materials.
And these are just the first outcomes of the products of Maspica's sustainability policy, a reality sensitive to the environmental problem that is increasingly strengthening its green vision to extend it as soon as possible to the largest possible number of Sixton Peak® models.