SIXTON PEAK® PRESENTS PERSPAIR HYPERTEX, TWO LIGHTWEIGHT SAFETY SHELLS FOR SUPERLATIVE FOOT PROTECTION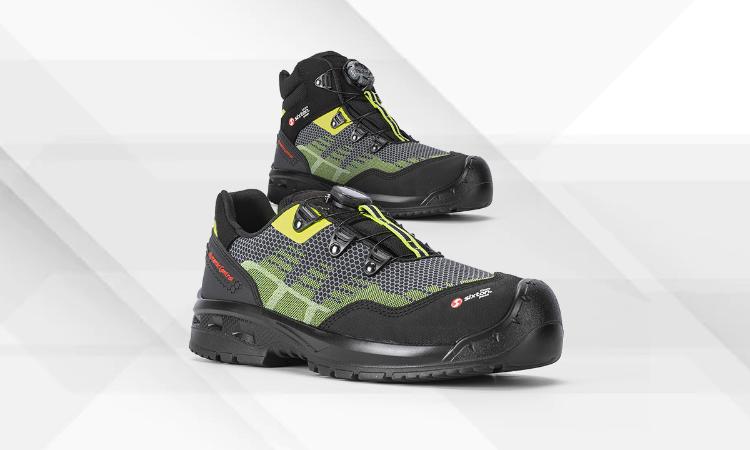 At the forefront in the choice of the most innovative materials, Sixton Peak® highlights the abrasion resistance of its new Sestriere and Susa models thanks to the new fabric made with Perspair Hypertex technologies.

For over forty years one of the most successful continental players in the safety footwear sector,
Maspica Srl has been able to establish itself nationally and internationally
thanks to a production philosophy that has always been aimed at continuous improvement.
Its great experience, on time practical and scientific checks on the performance of its products, aesthetic choices that live up to the great traditions of Italian Style and the constant evolution of the collections designed to meet the needs of workers active in the most diverse production sectors make its Sixton Peak® brand a reliable reference point for companies that want to guarantee their staff high quality PPE footwear, guaranteed by the traceability mark
"The Origin of Quality", in step with all the most stringent regulations including the new EN ISO 20345: 2022.
A perfect example in this sense is the recent adoption on the
Sestriere and Susa
models of the
Perspair Hypertex
recycled material fabric with truly unbeatable characteristics, which ensures the footwear high-level mechanical performance even in very difficult environments.
TECHNOLOGIES AND SYSTEMS FOR EXCELLENT SHOES
The Sestriere high at the ankle and the lower Susa below the malleolus, are both safety shoes intended for heavy and dangerous uses such as those required by building construction works and in the mechanical industry. With
S3S protection
class, high-performance and resistant, with high visibility reflective inserts, they have a series of systems and technologies that place them at the top in terms of comfort and safety.
• Recycled, removable, anatomic and ergonomic
QRS 02 insole
is made from 70% recycled materials. Multilayered, it is covered with a soft, breathable and resistant fabric under which a comfortable memory cushion comfortably accommodates the foot.
• The sole, in
dual density PU foam, features self-cleaning grooves and extra-grip PU tread with SR anti-slip performance.
• The aluminium
SXT 2.0 Toe cap
with functional variable thicknesses offers, in addition to the 3.0 mm nail resistance (PS method), an ultralight protection and comfortable internal volumes.
•
Dynamic HC Control
, on the other hand, is a rigid structure which, in addition to performing an anti-slip function and protecting the worker from sharp points and protrusions, improves foot support and ankle control in lateral movements while maintaining transversal stability of the ankle and ideal alignment of the joint position even in the most dynamic movements on uneven ground.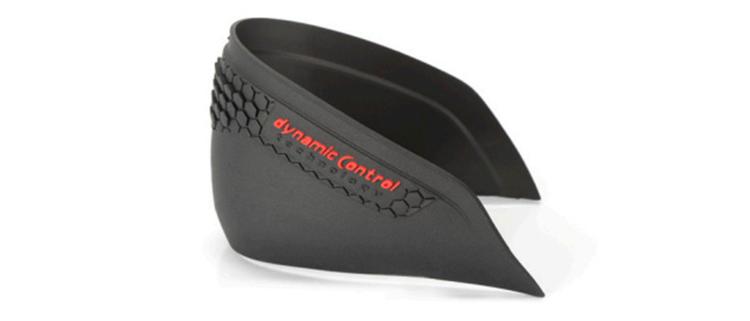 •
StabilActive
, made of rigid plastic, supports the heel, the arch and the tarsal joints while maintaining energy absorption unaltered. It provides comfort, greater stability and a support that favours the natural movement of the foot.
• The
BOA® Fit System
is the closing system which, thanks to a micro-adjustable wheel and a multi-cable in coated stainless steel, allows a fast and effective closure to be obtained which is safe, resistant and quick to close or open even in case of emergencies.

But Maspica has gone beyond all these features by adding in the
Sestriere and Susa models
the super protection of the recycled
Perspair Hypertex
fabric, featuring a weft consisting of threads made with a particular polyurethane coating over a high tenacity polyester core.
Perspair Hypertex
is an innovative, unique material for its exceptional characteristics of resistance to traction and abrasion.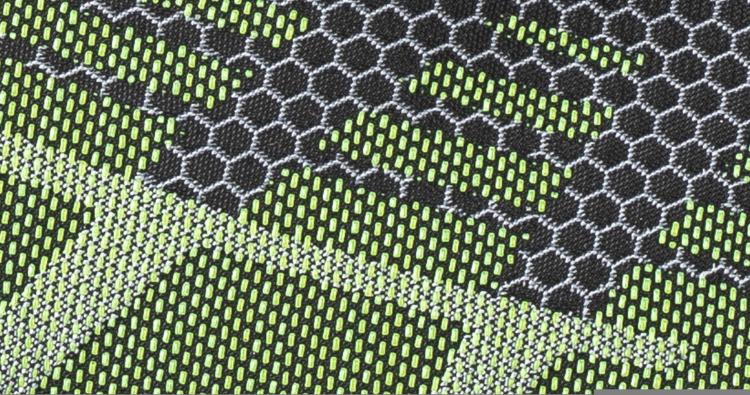 PERSPAIR HYPERTEX ENHANCES SIXTON PEAK® PERFORMANCE
Having diversified zones, the
Perspair Hypertex fabric
boasts incredible performance, clearly superior to those of the best fabrics used to date in safety footwear, and is at the
same time extremely thin and light, waterproof, breathable and flexible.
Maspica Srl has chosen
Perspair Hypertex
for all these reasons, because it is a material that fully responds to its philosophy which has always been oriented towards combining the highest levels of comfort and safety with well-finished and pleasantly aesthetic choices that have greater impact.