Modular Fit
Modular Fit and Arch Support, a customized and secure fit.

Une collection personnalisée pour ceux qui ne sont pas à leur aise dans les chaussures ayant la largeur de la forme standard. Trois modèles non seulement avec largeur plus large (L) ou plus étroite (S), mais aussi dans la largeur standard (M), pour une mise coordonnée sur les lieux de travail.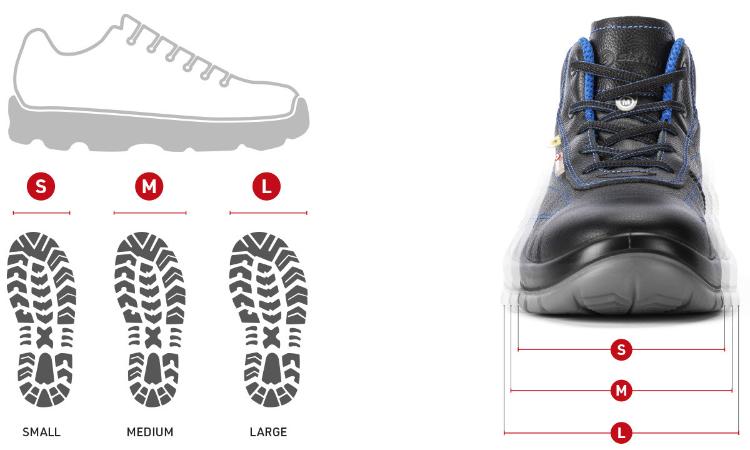 La première de propreté avec voûte anatomique de 3 hauteurs différentes, pour amortir et soutenir d'une façon optimale, uniforme et personnalisée les plusieurs morphologies du pied.